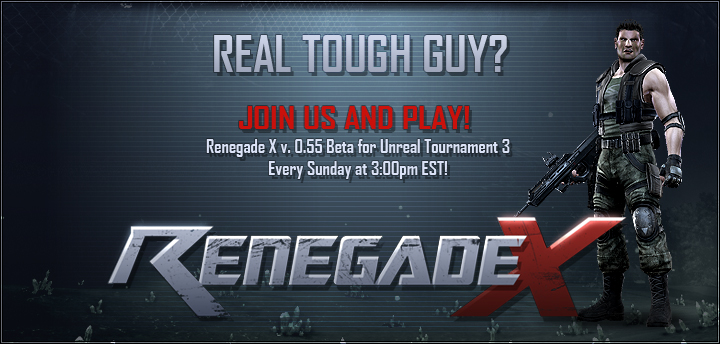 [CENTER]
Hey guys!
First I'd like to congratulate our players on
2 Years of Renegade X!
. On September 30th 2009, this team released its first Renegade X public beta. Since then, we've put out 5 major updates and gained tens of thousands of downloads.
We've been hard at work on our mini-singleplayer
Renegade X: Operation Black Dawn
, but that doesn't mean we can't have some fun in the process.
So here's what we're doing.
We're organizing a game of Renegade X

EVERY

Sunday at 3:00pm EST
(Eastern Standard Time). Join us for some awesome games. I and other devs will be there, so it'll be the perfect opportunity to play with our community and ask questions about the upcoming versions.
If you don't have Renegade X 0.55, then what are you waiting for? Get yourself a legal copy of Unreal Tournament 3, and download Renegade X for free
HERE
Our first game night is on October 2nd, 2011. Hope to see you all there![/CENTER]