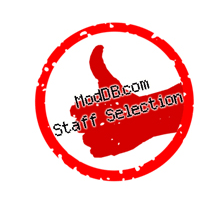 Hey guys,
Mod DB just released the latest edition of their monthly Video Spotlight, and in this October '09 highlight,
Renegade X won the "Staff Selection"
out of 13 other mod releases last month.
The list includes other prominent mods, such as Insurgency, Neo-Tokyo, and many others.
Check out the video here:
http://www.moddb.com/groups/tv/features/mo...ht-october-2009
Congrats to the team, and 'Mod of the Year' season is not far away!